Fitness/Yoga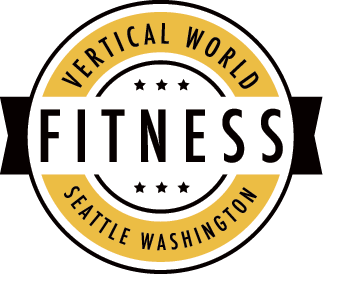 Our Fitness Program offers the best tools for health and weight loss in addition to climbing specific: strength training, conditioning, movement and technique.
Benefit from accurate assessment and appropriate motivation
Optimize your workout time
Discover niche specialties beyond grip strength and climbing movement
Ensure proper form
Enjoy easy access to a community and support system
Learn from qualified trainers with years of experience
Check our ONLINE CALENDAR for current class schedule ­ CONTACT THE FRONT DESK TO ENROLL, click here for prices. Learn more about our trainers and classes offered:
Fitness Classes
Bootcamp – For the early risers. A great way to burn calories before heading to work.
Climbing Strength and Power – This class works on upper body strength and power. We use the campus board, systems board, hang boards and advanced strength exercises to compliment your climbing training. Prerequisites: should be an intermediate climber, climbing consistently, and currently uninjured.
Climbing Conditioning – This is an express workout using the climbing boards and general strength exercises to specifically work on your climbing fitness. Bring your workout shoes and chalk.
Conditioning – This class is a fast way to burn a ton of calories in a short amount of time. Exercises are focused on basic body weight movements in a high intensity atmosphere. Each exercise selected is specific to climbers, balancing out the muscles used for climbing. Each exercise can be altered to provide the right intensity for the individual.
Tabata – This class is High Intensity Interval Training, using bodyweight exercises and resistance training to burn a ton of calories in a short amount of time. The design of the workout is 20 seconds of exercise and 10 seconds of rest.
Ski Conditioning – Make the most out of the snow this season. This class will combine explosive power, high intensity interval training and "knee-hab" movements to prepare your body for all you'll throw at it this winter. Although the focus will be on lower body strength, this is also a great class for anyone looking for a challenging and fun workout.
Systems Wall – This class is designed to improve climbing movement patterns, focusing on technique and posture through the use of systematic drills.
Elite Performance Training – This clinic is an intense series of sessions that will guarantee improvement in your climbing. This is the first phase of a two phase training system. Expect to top rope, lead and boulder as you learn new ways to train your body and learn specific movement. This is a high volume training regime, designed to ingrain movement patterns and learn best practices for improvement. Fitness Members $125, Non Fitness members $175.
Flexibility Technique – This beginning level drop in class is designed to safely and systematically acheive incredible gains in flexibility by drawing elements from Gymnastics, Ballet and Mongolian Contortion. Flexibility is something that can be dramatically and safely improved at any age. As an added bonus, a well rounded flexibility program is an incredible workout! Flexibility training requires specific scientific understanding of joint function, alignment, muscle composition/connection, stabilization and loads. Beyond correct passive stretching alignments we will explore: the formula to safely build active (useful) flexibility, adaptive response times (frequency and duration), proprioceptive neuromuscular facilitation (PNF), partner stretching and concurrent strength training.
Family Fitness – Bring your own baby and get back into fitness! This is a class that uses a variety of different techniques like the TRX, mobility and body weight exercises to get new parents back to having that rocking bod! Babies can be incorporated using the Baby Bjorn, making the exercises interactive or you can keep a close eye on your baby while you work out. Toddlers are also welcome and we can provide child care for an extra small fee.
*This is not a class where we exercise the baby.
TRX – This class incorporates the TRX Suspension Trainer, a highly portable performance training tool that leverages gravity and the user's body weight to complete 100s of exercises. The bodyweight exercises selected will develop strength, balance, flexibility and core stability simultaneously to improve your climbing and fitness.
Zumba – Are you ready to party yourself into shape? That's exactly what the Zumba® program is all about. It's an exhilarating, effective, easy-to-follow, Latin-inspired, calorie-burning dance fitness-party™ that's moving millions of people toward joy and health.
Yoga Classes
Beginner/Intermediate Vigorous Flow – Is made up of simple sun salutations and yoga poses sequenced in a way that gives you an overall workout and gets your heart rate up using basic movements that are effective for any beginner or intermediate student. Focus is on integrating proper breath with the movement and dialing in our correct alignment to get the most out of these simple, clean exercises.
Personal Training
Personal Training is available by appointment. Contact our Strength & Conditioning Coach Mercedes at Mercedes@VerticalWorld.com.